Our History
Statesville Jewelry and Loan, Co. was established in 1956. Statesville Jewelry and Loan carries a large selection of new and vintage jewelry, new and pre-owned firearms, musical equipment, electronics, tools, sporting equipment, and collectibles.
Our merchandise comes from wholesalers, loans, as well as buy, sell, and trade deals. Statesville Jewelry and Loan is known for making secured low interest rate loans, and our wide variety of new and pre-owned merchandise. Statesville Jewelry and Loan accepts all major credit cards.
Statesville Jewelry and Loan has a team of exceptional experts to help you with a variety of consumer goods products like jewelry, firearms, musical instruments, and electronics.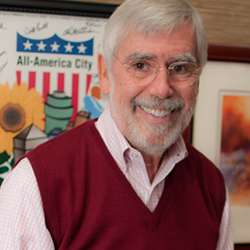 John
Owner / Pawn Industry Veteran and Expert
John is a respected business owner and community leader in Statesville. He has worked in his family's pawn business for over 50 years, starting in high school and continuing after earning his degree in economics at High Point University. His parents, PP and Alma Marshall, started Statesville Jewelry and Loan in 1956 in downtown Statesville. He has served as a NC Pawnbrokers Association elected officer and continues to work with other pawnbrokers in supplying technology solutions in a highly regulated industry.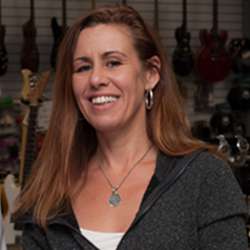 Anne
Manager / Pawn Industry Veteran and Professional
Anne has continued the family tradition by learning the business while working during high school and college. She attended Lees-McRae College, Banner Elk, NC, and CVCC, Hickory, NC. She has over 21 years of experience working with customers and helping to manage the family business. While she is knowledgeable in all facets of the pawn industry, jewelry design and selection are her specialties. Anne's commitment has always been to continue the high level of customer service and to maintain the business standards of Statesville Jewelry & Loan.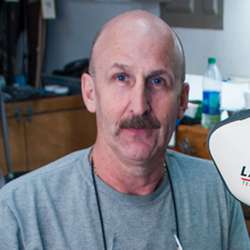 Mark
Manager
Mark has over 29 years of experience in working with precious metals. Mark graduated with a focus in gemology in '85. For the past three decades he has been designing and repairing all types of jewelry. Mark works closely with clients to get an understanding of a desired look, and can repair the most intricate pieces. Aside from being just a great guy, Mark is also certified in the Laserstar laser welding.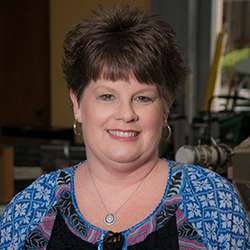 Renae
Renae has been a lifelong resident of the Statesville area and joined the Statesville Jewelry and Loan team in 2009. Her detail to customer service makes her a customer favorite. Renae's specialty comes in to play with clients looking for the perfect engagement ring or bridal set. Her work with Ashi diamonds and bridal sets makes her a great choice to seek out when getting ready to purchase that piece, which will last forever.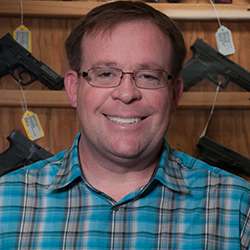 Grant
Since 2010, Grant has been helping Statesville Jewelry and Loan's customers find the perfect firearm whether for hunting, sport, or protection. Grant's knowledge comes first hand since he's a local hunter and target-shooting hobbyist. Grant is also a great choice to discuss getting a loan on your current firearm.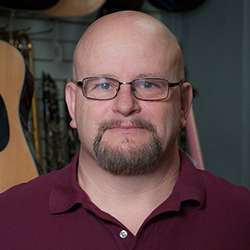 James "JR"
JR has been working with Statesville Jewelry and Loan since 2007. He's been playing the local music scene since his teenage years so his expertise in music is well known. Statesville's well-kept secret is the local music talent that has spawn from years of singer songwriters in Southern Virginia, foothills of North Carolina all the way over to the Piedmont region. JR can tell you about the history of each piece on the showroom floor and how they are unique. Whether you're looking for a vintage Gibson, Martin, a Fender Stratocaster made in the USA, a custom made Elliot, or a beginner starting out needing an Asheville guitar, JR's own background as a rhythm musician and sound technician can help professionals or beginners of all types.
Want to Schedule an Appraisal?
Our experts are available to help you get the most out of your Sale, Pawn or Loan. Send us a message to set up a personal appraisal.